2023 CIAM Solutions Buyer's Guide
Customer Identity and Access Management Solution Guide
Published July 2023
Selecting the right CIAM solution is an essential step in managing and securing your customer identities. By focusing on key considerations such as scalability, security, and user experience, you can identify a solution that aligns with your business goals and achieve the ROI leadership expects. In this whitepaper, we explore 5 leading CIAM platforms: CyberArk, ForgeRock, Microsoft, Ping Identity, and Okta. We address the pros and cons of each and provide a few use case that exemplifies their solutions.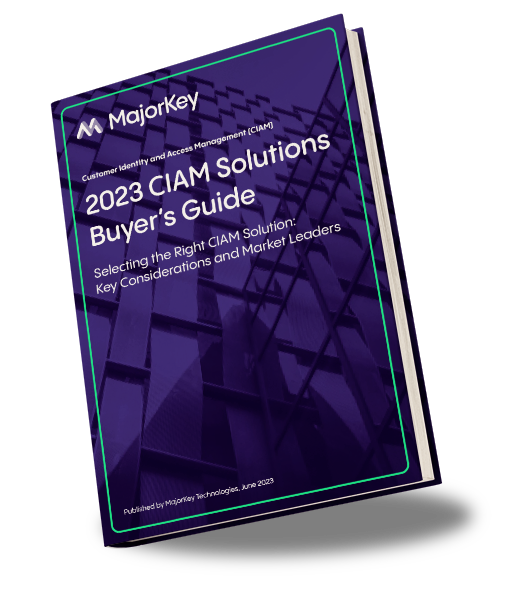 MajorKey Technologies
MajorKey Technologies is a leading information security partner to public and private sector clients focused on securing cloud-enabled digital transformation initiatives. With twenty-five years of experience, MajorKey helps clients find value through more efficient security operations and reductions in financial, reputational, and operational risks.
Services and Partnerships
MajorKey provides advisory, integration, and managed services delivered through its highly skilled teams of onshore, nearshore, and offshore resources and holds top tier partnerships with some of the world's leading innovators, including SailPoint, Saviynt, ForgeRock, Okta, Ping Identity, and CyberArk.
Visit us at http://www.majorkeytech.com